Liquid Facelift: Everything You Need to Know
Some of the information about the liquid facelift procedure used in this article is from the Liquid Face Lift Association, DermaNetwork, Refresh Dermatology, New Look New Life, and The Cosmetics Cop.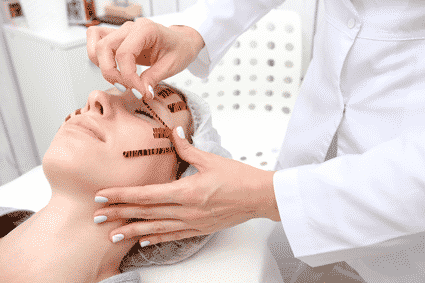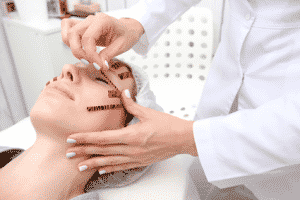 What is a Liquid Facelift?
A liquid facelift is a non-surgical procedure where advanced dermal fillers, such as Juvederm Ultra, Juvederm Ultra Plus, Restylane, Perlane, Radiesse, and Sculptra Aesthetic, are used, sometimes along with Botox, to contour and lift different facial features. During a facelift, different fillers have different attributes that work in unique ways in order to focus on specific areas of the face
A liquid facelift can be used to lift overall or specific facial features (such as flattened cheeks, bumps on the nose, dark circles, under-eye bags, etc.), restore natural, curved facial contours, lift and reduce jowls, and also to give off a livelier and more energetic look to the face. The purpose of the procedure will differ from patient to patient depending on their wants and needs.
Fun Fact:
According to The Cosmetics Cop, a dermal filler is, "A naturally-derived or synthetic material that is directly injected into skin with the purpose of plumping that area to the point where the wrinkle, depression, or fold is gone."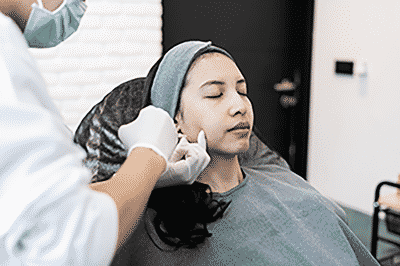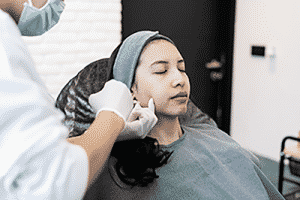 The Cost of a Liquid Facelift
The price of a liquid facelift procedure changes depending on the number of syringes used. However, the number of syringes used in a liquid facelift procedure will vary depending on each patient and what they hope to get from the procedure. For reference, a three-syringe procedure could be somewhere in the $2,000 range.
Fun Fact:
The results from a liquid facelift procedure typically last anywhere between one to two years, but this is dependent on the area that was treated and products used.
Potential risks that could arise after getting a liquid facelift include:
Eyelid lifting problems (this can be corrected with eye drops)
Anaphylaxis (a serious allergic reaction to the lifting injection)
Pre-existing medical conditions (such as cardiovascular diseases) getting worse
Necrosis (death of facial tissues)
Mild side effects could include:
Tenderness around injected areas
Swelling
Bruising
Redness
Different side effects can vary from patient to patient. In order to reduce the risks of side effects, the Dr. Dishani Cosmetic Clinic recommends no heavy physical activity the day of the facelift and advises women who are pregnant and/or breastfeeding to not have this procedure done.
Quick Facts:
Liquid facelift appointments usually only take around 20-45 minutes
There is no recovery time after the procedure
No special preparation before the procedure is required
Patients will feel and see results almost instantly after the procedure
Should you get a Liquid Facelift?
According to Refresh Dermatology: "A consultation is the best way to determine whether or not this treatment is the right option for you. Loss of volume in your face is a common reason people seek a liquid facelift. In some scenarios a traditional facelift may be recommended. The best way to find out whether or not this is a good option for you is to book a consultation with a dermatologic surgeon with consistently excellent results using liquid face lifts."
However, according to New Look New Life, "Patients seeking more significant facial changes or permanent rejuvenation may consider a traditional facelift or a mini facelift."
Overall, the liquid facelift procedure uses dermal fillers to replace lost volume in the face and can help the body to rejuvenate its own collagen resulting in a friendlier smile and a more energetic look.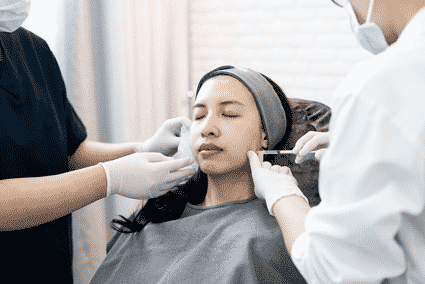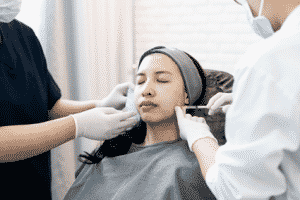 To find out how Dr. Dishani can help you achieve this look and feeling visit her website for more information, and to book your consolation.
Dr. Dishani Cosmetic Clinic website.
Dr. Dishani, of Dr. Dishani Cosmetic Clinic in North York, is a licensed professional and is clinically certified to practice Vampire Facial Treatments, Vampire Facelift Treatments, Botox and Filler skin treatments in addition to PRP injections.