Coconut Oil: The Many Uses and How it May Not be as Beneficial as Everyone Thinks
Over the past couple of years, using coconut oil to rejuvenate the skin has erupted in the media. More often than not, coconut oil has been marketed as being beneficial for the skin but this may not always be the case. It is not uncommon for this oil to have negative effects and results on certain skin types.
In this blog post, we will explore why implementing coconut oil in your skincare routine may not be as useful as everyone thinks. Before diving into this, let's first delve into what coconut oil is and the different ways it can be used.
What is Coconut Oil?


According to Coconuts and Kettlebells: "Coconut oil is the oil extracted from the edible, fleshy 'meat' of a coconut, which is actually the 'kernel' of the coconut. Coconut oil is a saturated medium-chain fatty acid, meaning the fatty acids chains are between 6-12 carbons in length. Coconut oil's unique medium-chain fatty acid composition is what sets it apart as a nutritional powerhouse with properties unlike any other fat we consume."
         Common Coconut Oil Uses and How it Can Benefit Your Skin
 In general, when coconut oil is used on the skin it is mainly for hydration purposes, highlighted below, in addition to several other common uses for coconut oil on the skin.
Common Uses Can Include:
Eye Makeup Remover: Coconut oil is known to be good at breaking down makeup making it an excellent eye makeup remover, especially for those pesky waterproof products. When it is used for this purpose, coconut oil will also hydrate the eye area.
Pre-Face Wash: Before you wash your face with your normal cleanser massage coconut oil into your neck and face to hydrate. Rinse off the residue then continue your typical skincare routine.
Moisturize Your Lips: Apply coconut oil to your lips as you would a lip balm.
Hydrate Your Hands: Get soft hands, arms, legs by applying coconut oil as you would a regular body lotion. However, this is only recommended at night as the oil is known to leave a residue on the skin.
Fun Fact: Implement coconut oil into your makeup routine as a highlighter.
Shaving cream: It is important to note that although coconut oil is known to work well as a shaving cream it will not lather as a typical shaving cream or soap would.
Exfoliator: Mix coconut oil with brown sugar to create a fresh face or body exfoliator.
Can be used to add moisture to dry and/or cracked cuticles.
Although there are many pros to using coconut oil there are also a few cons to take into consideration before using this oil on your skin.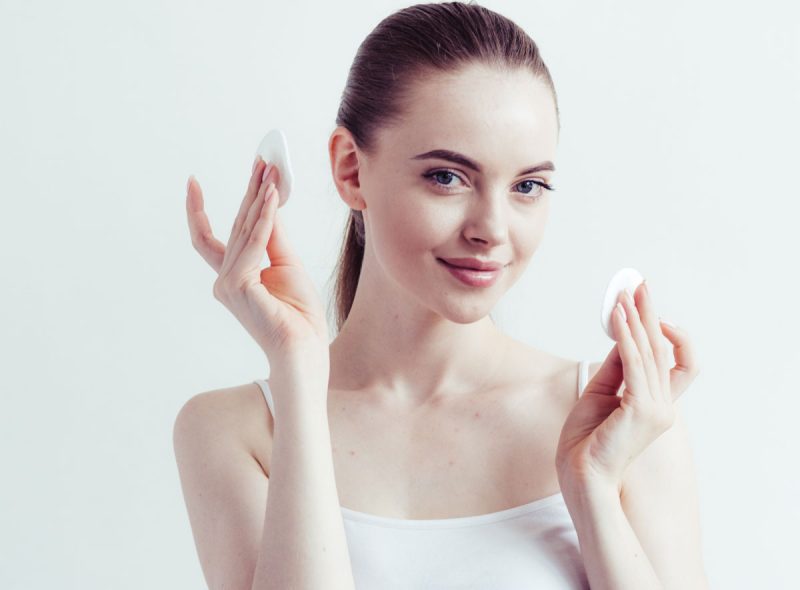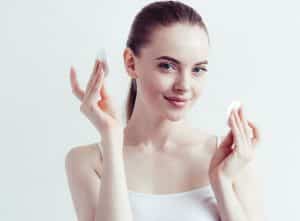 Why Coconut Oil May Not be as Beneficial as You Think
One of the main arguments against using coconut oil on the skin is the high saturated fat content associated with it.
Although many people may think coconut oil can get rid of acne there is actually no connection between using the oil and acne reduction. Using the oil on the skin could even cause acne by confining moisture underneath the skin also resulting in blocked pores.
People who suffer from acne-prone skin should avoid using coconut oil as a moisturizer since it is known to irritate the skin, but for people with other skin types coconut oil can be a good back-up to their usual cream. If you do decide to use coconut oil on your skin, remember that less is more.
Fun Fact: To test and see if your skin may be affected negatively by using coconut oil, apply the oil to a small area (a small area of your arm or leg, etc.) before using on your face and/or other parts of your body.
Nut allergies could also impact the results of using coconut oil. Individuals with nut allergies are advised to talk to their doctors and/or a dermatologist before using coconut oil on the skin.
According to Get the Gloss,"If prevention, defense and free radical protection are your primary objectives when it comes to your skincare regime, your money and expectations may be better placed in more active-focused formulations found in other beauty products on the market."
As a result, coconut oil may not be the best product for everyone's skincare routine.
If you're looking for more information about skin care, as well as how to look and feel your best, then Dr. Dishani, of Dr. Dishani Cosmetic Clinic, is your go-to person.
Dr. Dishani, of Dr. Dishani Cosmetic Clinic in North York, is a licensed professional and is clinically certified to practice Vampire Facial Treatments, Vampire Facelift Treatments, Botox and Filler skin treatments in addition to PRP injections.
For more information and to book your consolation visit the Dr. Dishani Cosmetic Clinic website.
Some information used in this blog post was found on DailyMail.com, Refinery29, BuzzFeed, Get the Gloss, Medical News Today, Coconuts and Kettlebells, and Prevention.